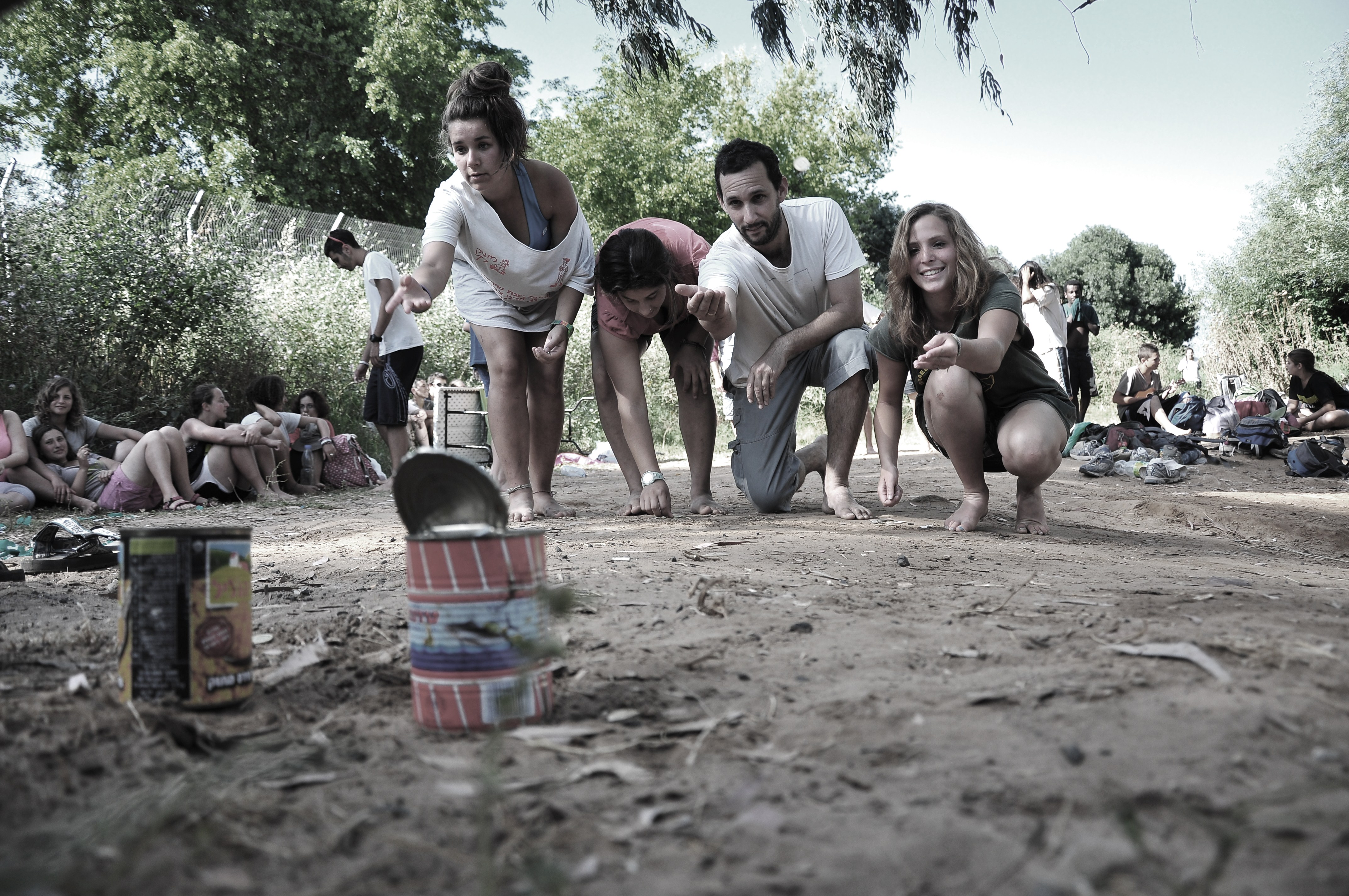 Q: What is a Mechina? What does it mean?
Mechina literally means "prepare." The goal of mechinot (plural of mechina) throughout the country is to prepare 18 year old Israelis to be better soldiers in the army and better citizens for the country. The goal is to help teenagers develop into more thoughtful, engaged, and well rounded human beings.
Q: Why Mechinat Haemek?
Mechinat Haemek is unique because it has a focus on independence and participant autonomy. They year is broken into three thirds. In the first third of the year the staff plans and runs the schedule. In the second third of the year The staff mostly plans the schedule but the participants run the program. In the third third of the year the participants create the schedule based on what interests
Q: Where is Mechinat Haemek located?
We are located on Kibbutz Kfar Ruppin near the city of Beit Shean in the north of Israel, on the border with Jordan.
Q: How long is the program?
10 Months
Q: Who are the participants who go? How many participants are there?
The mechina has about 60-70 participants. About 3 of them are international participants
Q: What is the goal of Mechinat Haemek?
Mechinat Haemek strives to create more whole, well-rounded, and thoughtful citizens and human beings. To help teenagers develop into independent, driven, and problem solving adults in society. While it is created to help ready Israelis for their military service, the main goal is to help participants be their best selves.
Q: What do we do at Mechinat Haemek?
The program is made up of three different parts.
Learning: there are classes two and a half days a week on topics including but not limited to: Jewish text study, gender studies, Israeli society, economics, Hassidut, creative writing, zionism, mysticism, and acting. All classes are purely for the sake of learning. There are no tests or grades or scores. Teachers are from the program staff or lecturers who are professionals in the fields that they teach.
Volunteering: participants volunteer for two days each week. Volunteering options include but are not limited to: trail balzing/maintianing, assisting at a school for kids with autism, assisting at a home for the elderly, helping students with learning disabilities, tandem biking with people with mental disabilities, mentoring an elementary/middle school kid, one-on-one volunteering with elderly, and volunteer work with Kibbutz Kfar Rupin (where the mechina is located).
Travel: There are a few major trips throughout the year. 2-3 of which are backpacking style trips. Participants spend a week traveling in and learning about Jerusalem, a week in the West Bank, a week navigating in northern Israel (participants learn land navigation skills with a compass and map), a "survival" week in the southern desert (participants learn survival skills such as: navigation, making fire, making shelter, cooking, and making a bed of coals to stay warm at night), and a two week trip throughout the country that ends with hiking Mount Hermon. Each trip (except for the navigation and survival trips) are planned, organized, and run by the participants themselves with minimal guidance from the program staff.
Q: How is it different as an international participant at Mechinat Haemek?
International participants bring another view of life and a very different life experience to the group. This greatly adds to the development of understanding about Judsim, culture, and other topics that are discussed and studied throughout the year. The international participants do exactly the same things as the Israeli participants.
Every other weekend when the Israeli participants go home to their families, international participants go home to their friends or families in Israel or to a host family.
The Hebrew immersion can be challenging at first for participants but most catch on quickly and leave with a deep understanding and confidence in the language.
Q: How much does it cost?
$15,000 for the year for international participants.
Q: Do I have to go to the army to come to the mechina?
No.
Q: Is it possible to visit home internationally throughout the year?
Definitely. The mechia does everything in its power to make it possible for international participants to visit home, as we understand how challenging it can be to be away from home and family for so long. Additionally we make it possible for international participants to miss a few days of mechina if their families come to visit in Israel.